We hope you'll join us for this fourth annual production of San José's Día de los Muertos tradition.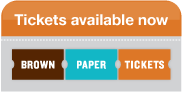 Teatro Visión is proud to have an open-door policy, allowing everyone in our community an opportunity to participate in the creation of visionary Chicano theater.
Check out  this great video, shot by our friends at Silicon Valley De-Bug, of some of our Macario artists talking about what participating in Teatro Visión means to them. We hope that you'll take a minute to listen to what they have to say, and that you'll choose to join us as a supporter, volunteer, artist, or donor!
---
Teatro Visión is a Chicano theater company with more than three decades of service to the community. Our work amplifies the voices of Latinos, creates a dignified and empowering sense of identity, inspires action, builds respect and understanding, and explores the social and psychological experiences of Latinos.
Teatro Visión has commissioned, developed, and produced more than 60 works for an audience of 140,000 patrons. These works include the World Premiere production of Silvia Gonzalez's EL VAGON (Boxcar), which won the 2004 Repertorio Espanol's NuestraVoces national playwriting competition, the 2011 West Coast Premiere production of Rudolfo Anaya's BLESS ME, ULTIMA, and the 2013 World Premiere stage adaptation of the classic Mexican novel and film, MACARIO.
Teatro Visión is committed to nurturing the next generation of community leaders and cultural ambassadors. We regularly provide low-cost performances via partnerships with more than 100 local schools and organizations, as well as teatro training programs for artists, service providers, and educators. Our education programming engages students to strengthen their critical thinking, self-confidence, communication, and problem-solving skills.
We are proud to play a unique role in the arts and cultural fabric of San José, and we hope you will join us in our mission.